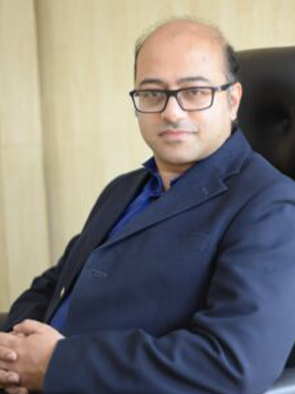 Dr. Sunil Malla Bujar
MBBS (AFMC), MS,
MCH (SGPGI)
Dr Sunil is the first qualified Endocrine Surgeon (MCh Endocrine Surgery) in the entire North East of India. He completed his MBBS from one of the top medical colleges of India, the Armed Forces Medical College (AFMC), Pune. Following the completion of his MS (General Surgery) he obtained an MCh in Endocrine Surgery from the Sanjay Gandhi Postgraduate Institute of Medical Sciences (SGPGIMS), Lucknow. He underwent specialized training in Breast Surgery including both Benign Breast Disorders and Breast Cancer during his tenure in SGPGIMS and followed this up with an observership under Dr Mikael Hartman in Breast Surgery at the National University Hospital, Singapore. He has completed the International Society of Oncoplastic Endocrine Surgeons (ISOPES) training in BABA Robotic Thyroid Surgeryfrom Seoul National University Hospital and Samsung Medical Centre, South Korea and has been trained in trans-oral endoscopic thyroidectomy at Police General Hospital, Thailand under Dr Angkoon Anuwong.
He was awarded the International Association of Endocrine Surgeons Travel Award 2013 at Helsinki, Finland.
He is a reviewer for both national and international surgical journals and has served as faculty at the Asian Association of Endocrine Surgeons Conference 2018 and at various national level conferences.
With a vision of developing the field of Endocrine Surgery in Eastern India, he practices minimally invasive (endoscopic) thyroidectomies, minimally invasive parathyroidectomies and laparoscopic adrenalectomies in addition to conventional Endocrine (thyroid, parathyroid, pancreas, adrenal, thymus, diabetic foot) and Breast Surgeries (breast cancer, breast reconstruction, breast implant, breast reduction).